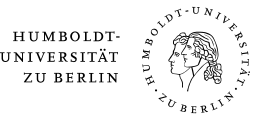 Conferences & Expert Meetings
The LANGSCAPE networking has a long tradition of organising international conferences and expert meetings in close cooperation with the affiliated institutions of our members.

Our past conferences and expert meetings include:
 
2013 -

Istanbul :

a LANGSCAPE Network Strategy Meeting

 

2013 -

Berlin :

Conference on Interactions of Sociocultural Theory and Emergentism in SLA and Language Education Studies – Conceptual and Interdisciplinary Concerns

 

2014 -

Brussels :

Conference on Sociocultural Competence & Language Learning in Multilingual Settings

 

2015 -

Barcelona :

Symposium on Sociocultural approaches to additional language learning/teaching research and teacher education: bridging the gap between practice and theory

 

2016 -

Berlin :

Conference on the Vitality of Urban Multilingualism in Europe: Comparative Cross-National Studies

 

2017 -

Leeuwarden/Ljouwert :

Conference on Multilingualism: minority & majority perspectives

 

From 18th to 20th April 2018, the latest LANGSCAPE expert meeting was held in cooperation with colleagues at the Blanquerna Universitat Ramon Llull in Barcelona. The event was titled "II Langscape Symposium: Towards meaningful plurilingual innovation: connecting research and informed practices". To consult the programme, please follow this link.

Besides from the speakers and participants, who we wish to thank for their participation and contributions, our special gratitude goes to Maria González Davies and the larger team of colleagues who helped to make this event happen. It was a wonderful opportunity to learn, listen, discuss and engage in the topics of teachers' beliefs, and teacher and student agency in order to find meaningful plurilingual practices in the context of foreign language education.
The next LANGSCAPE meeting is planned for 5-7 December 2019 in Paris. For further information please follow this link.