Language Education & Multilingualism ‒ The LANGSCAPE Journal, Vol. 4 is online now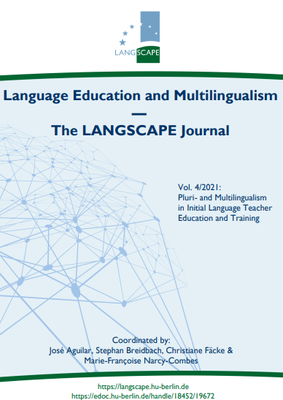 Volume 4 of the LANGSCAPE journal is online now and offers a selective overview of the role and significance of pluri- and multilingualism in education and training contexts for teachers of modern language.
Under the general heading of Pluri- and Multilingualism in Initial Language Teacher Education and Training, the volume presents contributions from an international and contrastive viewpoint.
You can find the complete journal as well as the individual articles following this link: